SOFI Wholesale Fabric Supplier
Looking for The Best Wholesale Fabric Suppliers? Source of Fabric is a bulk fabric supplier providing wholesale fabric direct to you in Los Angeles and worldwide
Source of Fabric International is a complete wholesale fabric supplier providing wholesale fabric direct to you at fabric bulk prices from our Los Angeles based fabric warehouse and shipping fabric direct to customers all around the world. You can find wholesale fabric of the exact color, texture, stretch and durability you are looking for your next fabric project. With quick and courteous service and a vast selection of wholesale fabric to choose from, you can easily find fabrics online wholesale you need and get started on your project right away. Choose from hundreds of wholesale fabrics and hundreds of colors, including knits, wovens, novelties, prints, stretch fabrics and more.
These wholesale fabrics may be used for fashion-forward new styles and designs, pieces you can make at home, or they may be added to your fabric store collection for customers to make their own fabric clothing and quilts. If you need a special fabric print to complete a project, we can help. We provide fabric printing service with a library of fabric patterns and fabric designs to choose. You can even work with our in-house graphic designing team to make an exceptional fabric print design just for you. Take a look at our gallery of custom fabric printing patterns to get started and order for your upcoming project or for your store.
NEW WHOLESALE FABRIC THIS WEEK
Our Rayon Jersey wholesale fabric is 100% rayon jersey and 56/57" wide. Rayon Jersey Fabric is soft and medium to light weight which makes it perfect for summer garments. We offer Wholesale fabric direct to you at bulk fabric prices. Call us today to order.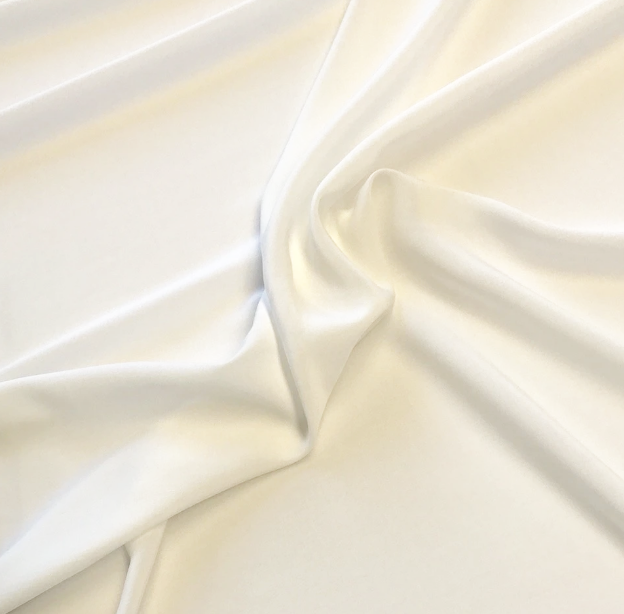 Rayon Jersey Wholesale fabric is 100% rayon jersey and 56/57" wide. It has a slightly off while color and is great for summer garments. Rayon Jersey Fabric is soft and medium to light weight.
We carry different weights and colors on Rayon Spandex Jersey Fabric at wholesale fabric price. Rayon is a traditionally light fabric, similar to silk or linen, so it is useful for draping and making light-weight garments.
LOOKING FOR A NEW WHOLESALE FABRIC SUPPLIER?
See what we can offer over your current Wholesale Fabric Supplier!
WHOLESALE FABRIC JUST FOR YOU
This is what our customers say about their new Wholesale Fabric Supplier
Amazing selection of textiles and wholesale fabric at affordable prices. Customer service is beyond and above imaginable. Their Sales Reps are so knowledgeable, they will give you the best advice on types of fabric they have, and whether it is suitable for your specific design project. They can also design and print on fabric which is a great option for me - all services provided by the same great company. Thank you SOFI Enterprises for your help and support!
I work as a buyer for a manufacturing company. Sourcing wholesale fabric can be difficult and even stressful especially when you are looking for the right texture and color. Guys at Source of Fabric International are the best at finding the right wholesale fabric for the right price and in required quantity. They are patient and always go extra mile to help you find the right wholesale fabric for your project. Their fabric warehouse is located in greater Los Angeles area which is great for getting wholesale fabric locally. Thank you SOFI!
I am starting my own clothing brand and I need custom made prints for my projects. Source of Fabric International is a great place to start if you are looking for a reliable wholesale fabric supplier. They know everything about wholesale fabrics, textures, colors, fabric weight.. I mean EVERYTHING. If you have any questions, give them a call. they are the best in the fabric industry. I am impressed by their service and I highly recommend them to everyone looking for a wholesale fabric supplier. Thank you!